What's New on WDCB... with Paul Abella
April 10th, 2023
Walter Smith III – Return to Casual (Blue Note)
It's about time that tenor saxophonist Water Smith III gets a shot on a major label. I've been a fan for a while now, checking out the all too rare albums under his own name, and various sideman appearances through the years, and he's been fantastic on every one of them. On Return to Casual, he assembled a fantastic group with guitarist Matt Stevens, pianist Taylor Eigsti, bassist Harish Raghavan and drummer Kendrick Scott. Trumpeter Ambrose Akinmusire and keyboardist James Francies turn in guest spots where they shine as well. Smith wrote 9 of the 10 songs here, which are mostly beautiful, intricate pieces which are joys to hear. "Contra," "River Styx," "K8+BYUS" and "Pup-Pow" are all fantastic and accessible slices of modern jazz. Ironically, the song which you'll be hearing on an upcoming edition of Notes from the Jazz Underground is of course called "Quiet Song." I'm glad that we'll be able to share some of Walter Smith III's genius with you during DCB Jazz!
---
Lafayette Harris, Jr. – Swingin' Up in Harlem (Savant)
Pianist Lafayette Harris, Jr. has always been a swinging and clever musician, so his latest album, Swingin' Up in Harlem doesn't surprise in the slightest. But what it does do is provide us with ten tracks of fun and grooving jams that will leave fingers snapping and toes tapping. Joined by bassist Peter Washington and drummer Lewis Nash, Harris offers up a nice combination of originals, standards and the unlikely pairing of Miles Davis' "All Blues" and Stevie Wonder's "Living for the City."
---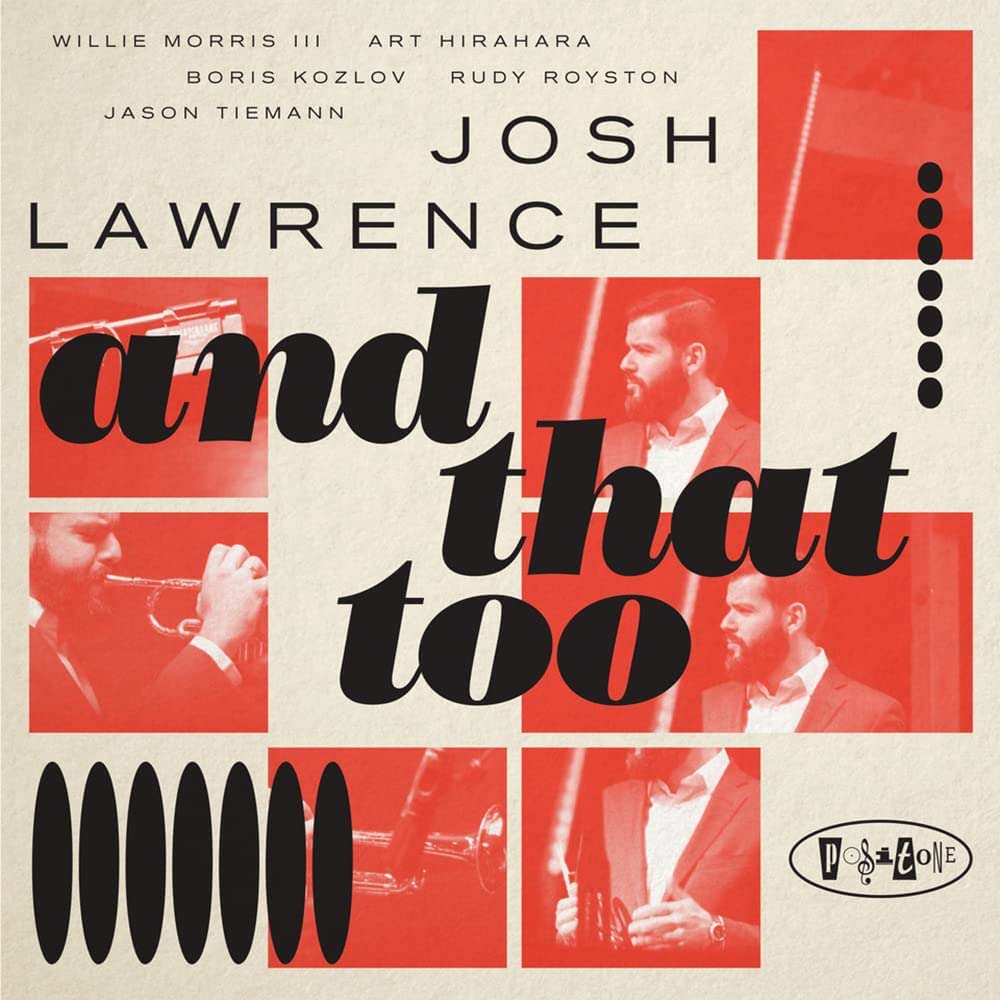 Josh Lawrence – And That Too (Posi-Tone)
Trumpeter Josh Lawrence has been cranking out some high-level albums for Posi-Tone Records on a fairly regular basis for the past few years, so when And That Too crossed my desk, I figured I'd be checking out another solid effort. I wasn't wrong. He's got the imagination to play Wayne Shorter's "Nefertiti" as a straight ahead, beautiful ballad, and he's hard swinging enough to charge right out of the gate with the aptly named "Grit." Of course, when your crew is the usual Posi-Tone rhythm section of Art Hirahara (piano), Boris Kozlov (bass) and Rudy Royston (drums), with tenor saxophonist Willie Morris III along for the ride, you're going to be able to pull off whatever you want to do. And this band does. You're going to like this disc a lot. I know I do.