New Releases Spotlight: Week of April 24, 2017
April 25th, 2017
This week in the Music Lounge, our music director Paul Abella takes you through three new discs being played on WDCB!
Let's check out some Bossa-fied Wayne Shorter and the latest from the Chris Greene Quartet!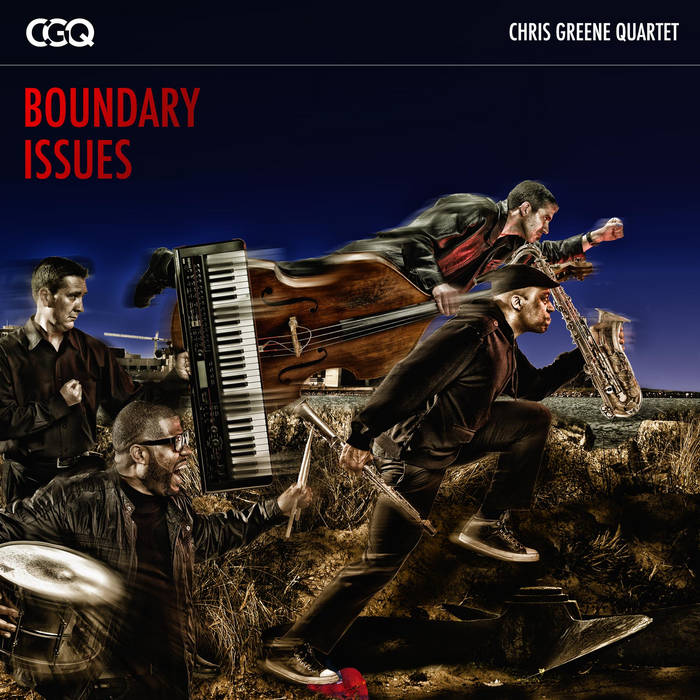 Chicago's own Chris Greene kicks off this week's batch of new CDs with his quartet's latest, Boundary Issues. Fresh off of a jaw dropping set at the 2016 Chicago Jazz Festival, Greene and company (keyboardist Damian Espinosa, bassist Marc Piane and drummer Steve Corley) jumped into the studio to record a fantastic 9 song set that includes original music, as well as music from The Yellowjackets, Kenny Kirkland, Billy Strayhorn and Horace Silver. When critics talk about Chris, they're quick to bring up the R&B influence in his playing, but make no mistake, this is a pretty straight-ahead album. Sure, there are detours – Horace Silver's "Nica's Dream" gets an interesting Reggae twist, for example, and "Here to Help" is Greene's most obvious foray into jazz meets hip-hop fusion to date, but these guys swing. And by the way, drummer Steve Corley on "Thunder Snow"…look out! The jam to check out is "The Crossover Appeal" with special guest Marquel Jordan, where Chris and Marquel get into an old school tenor duel with some explosive results. And by the way, if you find yourself digging this disc as much as I do, go check 'em out live – they're even better in person.
Saxophonist Jimmy Greene (no relation to Chris Greene as far as I know) has released Flowers - Beautiful Life, Volume 2. It's the second tribute that Jimmy has recorded for his daughter, Ana, who was one of the children slain in the senseless attack at Sandy Hook in Connecticut. As Jimmy points out in the liner notes, if the first volume was songs of mourning, this one is overwhelmingly songs of joy. And it is indeed a happy collection, filled with danceable grooves and some top notch playing. Greene is joined by a big crew of top notch players, including Renee Rosnes & Kevin Hays (piano), Ben Williams & John Patitucci (bass), "Tain" Watts and Otis Brown III (drums) and others. "Stanky Leg" takes the cake for me as the best song on the disc, but there are gems throughout.
Finally, let's talk about pianist Antonio Adolfo's latest, a tribute to Wayne Shorter titled Hybrido: from Rio to Wayne Shorter. If you've ever heard Wayne's '70s collaboration with Brazilian songwriter Milton Nascimento, Native Dancer, you might think a disc like this was a long time coming. Personally, I think you might be right. Wayne's tunes just work perfectly in a Brazilian jazz setting, and I was taken with Hybrido from the first time I hit the play button. The arrangements here of "Footprints," "Deluge," "E.S.P." and "Speak No Evil" feel so natural that you hardly even think of them as being stylized in any way. I very rarely use this space to tell people to go out and buy a disc, but this one should be in your collection. I'm glad it's in mine.
Next week in the Music Lounge, we'll check out the latest from saxophonist Dave Anderson, and just in time for her set at Symphony Center, Regina Carter's brand new tribute to Ella Fitzgerald! 'Til then, keep your ears open!