What's New on WDCB... with Paul Abella
October 9th, 2023
Hey everyone! So, this week, I wanted to take a moment to check out three of the albums that are available during our Fall Pledge Drive. If one of these piques your interest, please consider making a contribution to WDCB this week, and help us to continue being Chicago's home for Jazz every day of the week. Thanks!
Bobby Lewis – No Expiration Date (Cool Horn Music)
Chicago elder statesman, trumpet and flugelhorn player, and all-around nice guy Bobby Lewis has just released a new album called No Expiration Date. Featuring some great Chicago musicians like Pat Mallinger (saxophones), Jeremy Kahn (piano), Andy Brown (guitar), Jeff Stitely (drums), Alejo Poveda (percussion), and more, No Expiration Date is an excellent document of Lewis' skills as a player, composer and bandleader. We're treated to a handful of Lewis' always charming original compositions, as well as standards from the pens of Billy Strayhorn, Count Basie and Leonard Bernstein. The disc wraps up with an excellent live version of Dizzy Gillespie's "Tanga," from 2003, which shows us how much fire he had 20 years ago. The more recent tracks show us that he's still got it in 2023, too. No Expiration Date, indeed.
---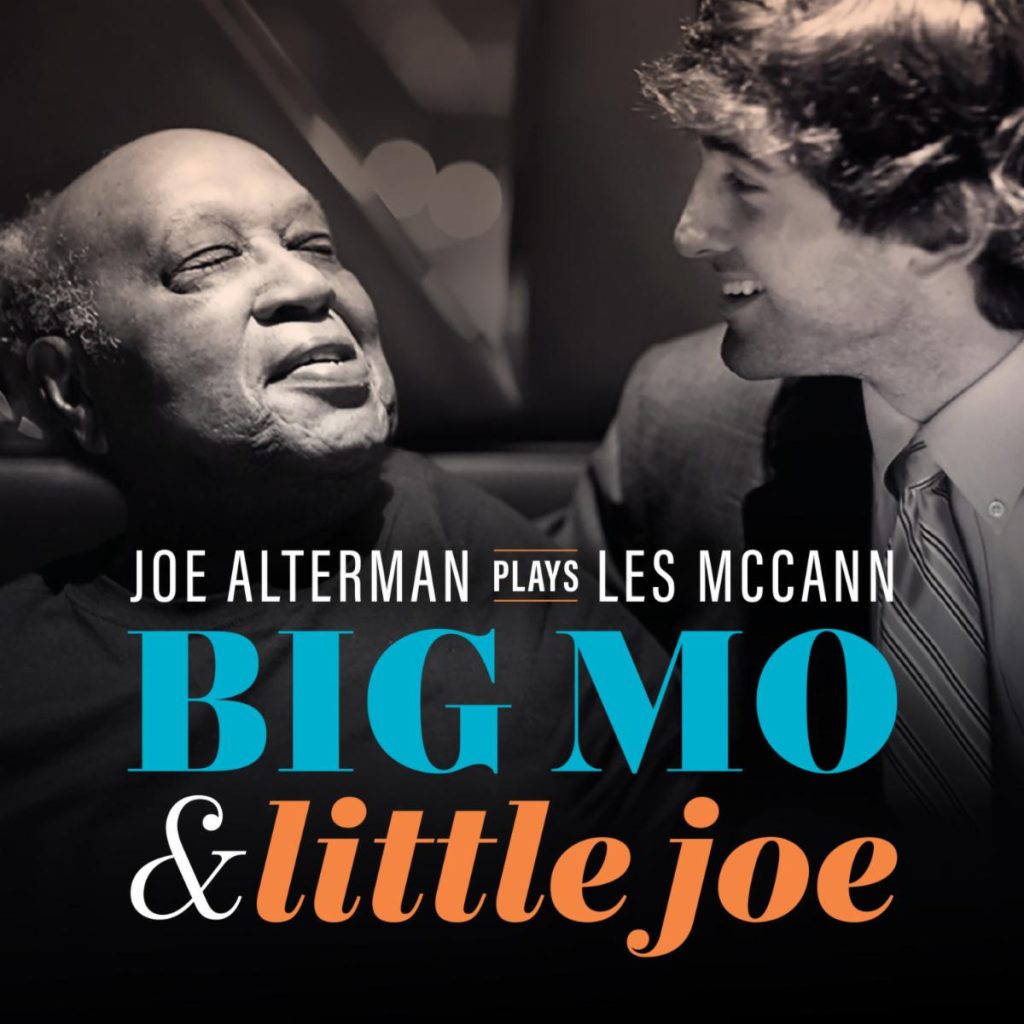 Joe Alterman – Joe Alterman Plays Les McCann: Big Mo & Little Joe (self-released)
Joe Alterman's latest is a tribute to his mentor, fellow pianist Les McCann. Joe Alterman Plays Les McCann: Big Mo & Little Joe may be a mouthful, but to this eager listener, all of those syllables are worth it. Joe is joined by bassist Kevin Smith and drummer Justin Chesarek for a collection of eleven of McCann's songs. Alterman's choice of songs is excellent, with glimpses of McCann's Gospel feel ("Gone on and Get That Church"), his lovely way with a ballad ("Samia") and Les' ability to make everything sound and feel funky ("Someday We'll Meet Again").
---
John Wojciechowski – The Swing of the Pendulum (AFAR Music)
Chicago saxophonist John Wojciechowski has just released a new album called The Swing of the Pendulum. Featuring fellow Chicagoans Xavier Davis on piano, Clark Sommers on bass and Dana Hall on the drums, this is an album of Chicago all-stars, and it shows. The compositions are interesting, and the playing is exciting. From the first notes of "The Leaves Fall to the Ground" it is clear that the listener is going to be in for quite the journey. "Past Reflections" is a gorgeous ballad written by Sommers that features Wojciechowski's flute, Hall's mallets, and some pretty playing by Davis. "The Greater the Distance" has the feel of a classic mid-60's Wayne Shorter song, revealing layer after layer as the song goes on. Wojciechowski has clearly recorded a winner of an album with The Swing of the Pendulum, and I am sure you'll see it on a few year-end best of lists come December.