What's New on WDCB... with Paul Abella
July 31st, 2023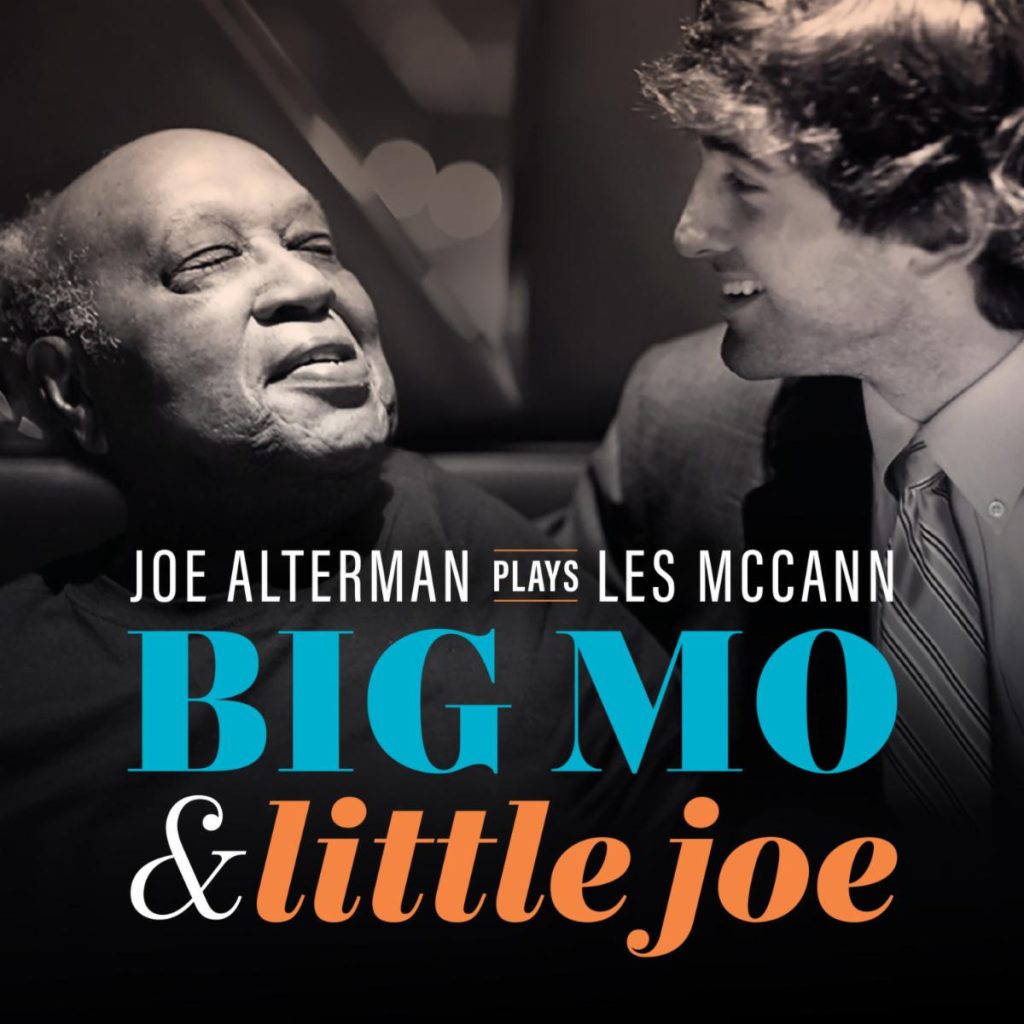 Joe Alterman – Joe Alterman Plays Les McCann: Big Mo & Little Joe (self-released)
Joe Alterman's latest is a tribute to his mentor, fellow pianist Les McCann. Joe Alterman Plays Les McCann: Big Mo & Little Joe may be a mouthful, but to this eager listener, all of those syllables are worth it. Joe is joined by bassist Kevin Smith and drummer Justin Chesarek for a collection of eleven of McCann's songs. Alterman's choice of songs is excellent, with glimpses of McCann's Gospel feel ("Gone on and Get That Church"), his lovely way with a ballad ("Samia") and Les' ability to make everything sound and feel funky ("Someday We'll Meet Again").
---
Greg Abate/Paul Del Nero Quartet – Reunion (Summit)
Saxophonist Greg Abate has played with bassist Paul Del Nero for 45 years or so, according to the liner notes of Reunion, which captured them live on the air at WCIN in Massachusetts about a year ago. Rounding out their quartet was Matt DeChamplain on the piano and Gary Johnson on drums. For Reunion, both Abate and Del Nero brought songs to the table. The mid-tempo swinger "Mose Knows" might be my favorite thing here, but there's a lot to enjoy, from the bossa tinged "Maria's Ocean" and "Fifth Season" to the burners interspersed throughout, like "Light Speed" and "Within Reach."
---
Terell Stafford – Between Two Worlds (Le Coq)
Trumpeter Terell Stafford has put out a swinging new album named Between Two Worlds. This is truly an all-star affair, with Stafford joined by saxophonist Tim Warfield, pianist Bruce Barth, bassist David Wong, drummer Johnathan Blake and percussionist Alex Acuna. The album gets off to a blistering start, with a burning rendition of "Between Two Worlds," the title track, penned by drummer Victor Lewis. Stafford brings some great tunes to the table, like "Mi a Mia," and "Wruth's Blues" There are some excellent renditions of Jazz classics here as well, like Horace Silver's "Room 608," Billy Strayhorn's "Blood Count," and McCoy Tyner's "You Taught My Heart to Sing." Everybody here obviously came to play, and to hear this band groove so hard on these songs is a joy.