Chicago In Tune Festival Kicks Off August 19
August 11th, 2021
NEW CITYWIDE "CHICAGO IN TUNE" FESTIVAL WILL CELEBRATE CITY'S DIVERSE AND LEGENDARY MUSIC SCENE AND THE 2021 YEAR OF CHICAGO MUSIC — AS CHICAGO'S CULTURAL SCENE REOPENS
Highlights include new "Music Lives Here" historical markers and Record Row concerts; workshops for musicians; Rock, Hip-Hop, House and Latinx music fests in neighborhood parks; and Gospel, Jazz, House and Blues concerts at the Jay Pritzker Pavilion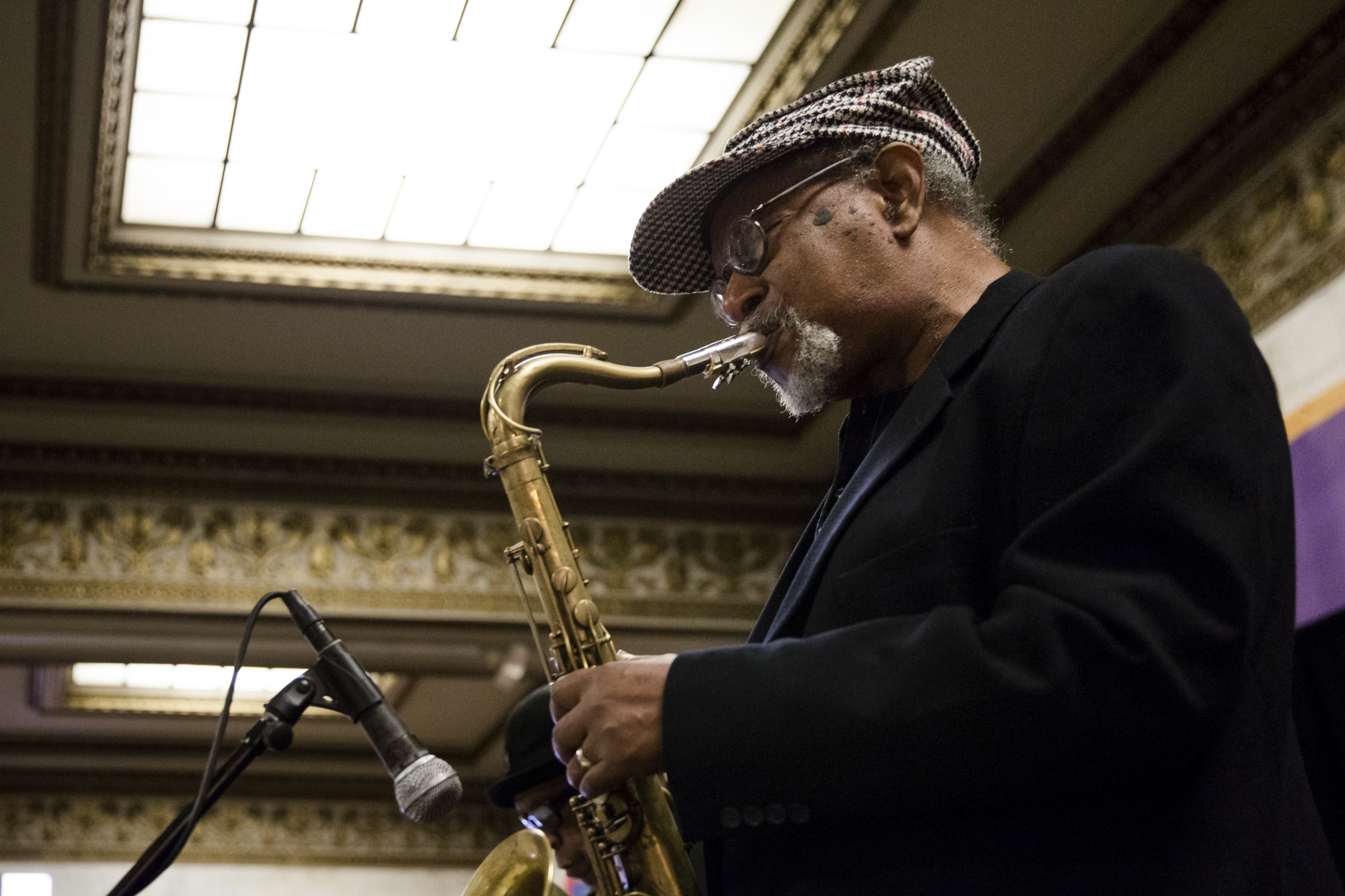 CHICAGO—Mayor Lori E. Lightfoot and the Department of Cultural Affairs and Special Events (DCASE) today announced more details for "Chicago In Tune" (August 19 – September 19), a new citywide festival celebrating Chicago's diverse and legendary music scene and the 2021 Year of Chicago Music. This month of music will bring together iconic neighborhood venues, presenting organizations and musicians from across the city to celebrate all music genres and forms — with hundreds of free and ticketed events at dozens of venues. The festival is part of "Open Culture" — just one component of the Mayor's "Open Chicago" initiative to safely and fully reopen the city.
"Our city is our music — heard and felt in every church, club, park, dance hall, bar, concert venue and sidewalk in every corner of our city," said Mayor Lightfoot. "I want to thank each and every City, arts, community and business leader who partnered with us to Open Chicago during this Year of Chicago Music — as well as our very own residents, whose diligence in following public health guidance has allowed our city's rich, diverse and legendary cultural scene to bounce back and become more resilient than ever before."
DCASE will present four special evenings at Jay Pritzker Pavilion presented by the Millennium Park Foundation honoring music born and innovated in Chicago from 5:30 to 8:30pm:
- Gospel music (September 3)
The Gospel music event will feature LaShon Brown; a celebratory music tribute to Rev. Dr. Clay Evans, Pastor Maceo Woods, and much more.
- Jazz (September 4)
The Jazz night is presented with the Jazz Institute of Chicago and features Ari Brown, Marquis Hill, and Lizz Wright.
- House music (September 11)
The House music celebration will feature "Sanitize Your Soul," a debut Gospel House Choir collaboration between Mark Hubbard and DJ Terry Hunter.
- Blues (September 18)
The Blues event celebrates the 50th Anniversary of Alligator Records with Lil' Ed & The Blues Imperials, Nick Moss Band featuring Dennis Gruenling, Cash Box Kings with special guests, Shemekia Copeland, Billy Branch, and Wayne Baker Brooks.
"Chicago's arts landscape has been devastated by the pandemic, but I'm excited to see our talented musicians, music clubs, concert halls and festivals come back to life and energize Chicago," said DCASE Commissioner Mark Kelly. "During this 2021 Year of Chicago Music, our Chicago In Tune festival will emerge as a joyous month-long celebration of Chicago's amazing music scene. The arts have suffered greatly, but culture is coming back to Chicago — big time."
Free and ticketed events across Chicago in neighborhood clubs, concert halls and beyond will include: Hypnotic Brass Ensemble at The Promontory (August 19); Water Colors with Junius Paul presented by Jazz Institute of Chicago in Polk Bros Park at Navy Pier (August 20); Chicago Soul Jazz Collective featuring 2020 Esteemed Artist Award Winner Dee Alexander at Jazz Showcase (September 1 and 15); NEA Jazz Master Herbie Hancock opens the Symphony Center Presents Jazz series at Symphony Center (September 2); 2021 Esteemed Artist Award Winner Billy Branch and the Sons of Blues at Reggies (September 3) — just to name a few.
A comprehensive listing of events including all genre can be found at Do312.com/ChicagoInTune.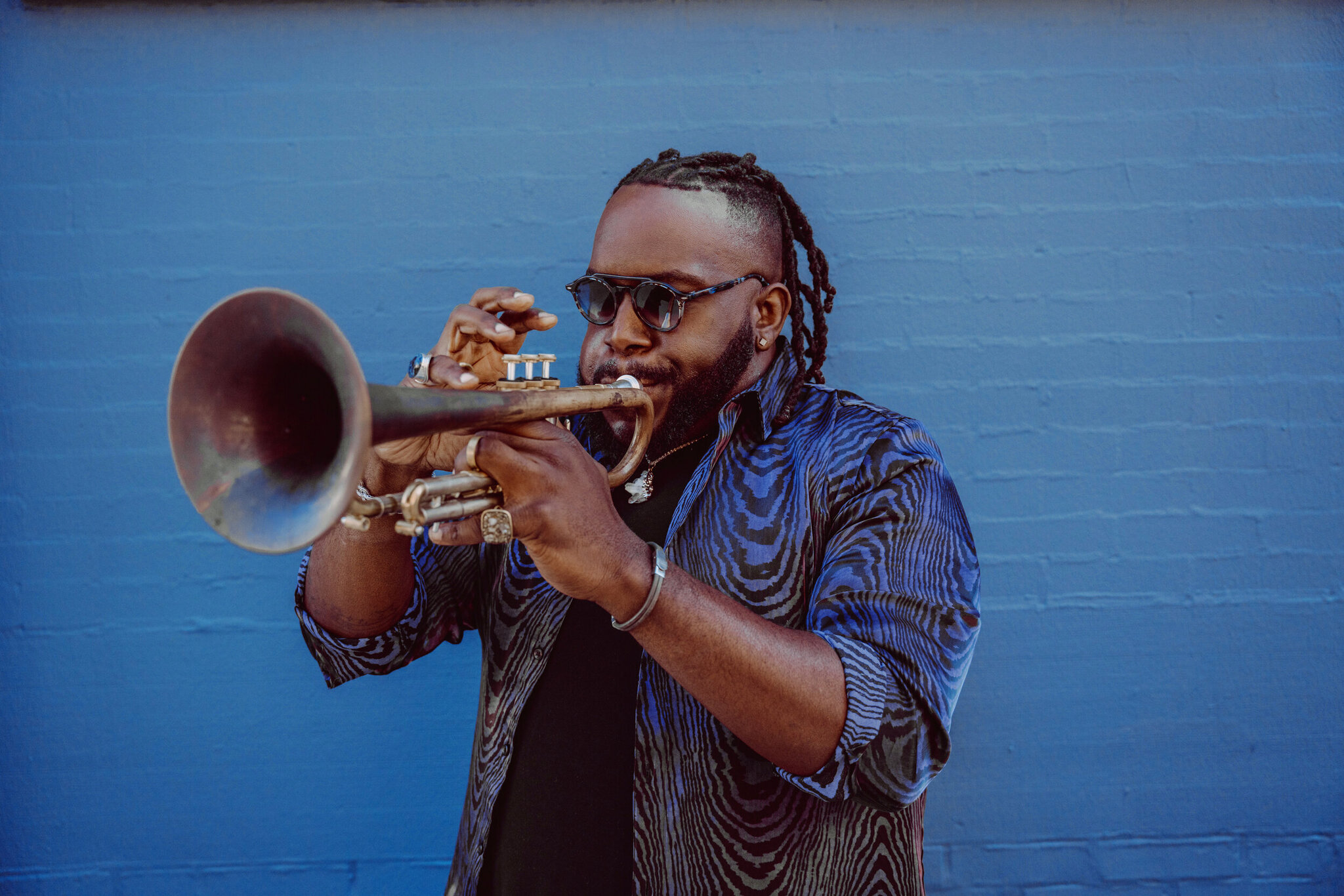 DCASE presents: "MUSIC LIVES HERE" HISTORICAL MARKERS AND RECORD ROW CONCERT SERIES:
Music Lives Here (MusicLivesHere.site), a multi-media project by DCASE, Chicago graphic art studio Sonnenzimmer and Maya Bird-Murphy of Chicago Mobile Makers, will pay tribute to the spaces, places and people that have shaped Chicago's music landscape, past and present. Launching on August 29, Music Lives Here will take the form of unique graphic sidewalk markers installed at 50 sites across Chicago, an accompanying website to provide a further window into the background of each site, a print publication and pop-up performances.
The project's accompanying Music Lives Here: Record Row Concert Series will include outdoor performances in Willie Dixon's Blues Garden and tours of Willie Dixon's Blues Heaven Foundation (2120 S. Michigan Ave.). Events are 12–8:30 p.m. with special musical tributes at 6–8:30 p.m. featuring Joe Pratt and The Source One Band (August 29), Sheryl Youngblood (September 5), Vino Louden Band (September 12) and a John Primer duo performance (September 19).
Historical markers along Chicago's iconic Record Row will include Chess Records (2120 S. Michigan Ave. and 320 E. 21st St.), Constellation Records (1421 S. Michigan Ave.), Jerry Butler's Songwriters Works (1402 S. Michigan Ave.), One-derful Records (1827 S. Michigan Ave.) and Vee-jay Records and Brunswick Records (1449 S. Michigan Ave.).
PROFESSIONAL DEVELOPMENT PROGRAM SERIES:
DCASE's Professional Development Program Series has been restructured in response to the critical needs of the creative community. It now aims to support free programs that increase access to training, education and opportunities for emerging artists and small businesses. In 2021, grants were awarded to 23 professional development providers. Events during Chicago in Tune include:
August 19 at 6 p.m., August 21 at 2–4:30 p.m., August 28 at 12 p.m., August 30 at 3 p.m., August 31 at 3 p.m. and September 4 at 2 p.m.: Mind, Body, Soul and Music: Musician Seminars — presented by South Side Jazz Coalition (SouthSideJazzCoalition.org)
August 21 at 3–9 p.m.: Still Rising: A Forum for Queer Women DJs, Producers and Their Allies — presented by Lora Branch (LoraBranch.com)
September 9 at 7 p.m.: What You Need to Know About Releasing Music — presented by Next Showcase Chicago (NextShowcaseUSA.com)
September 14 at 7–8:30 p.m.: Club Creative — presented by 2112/Center for Creative Entrepreneurship (2112inc.com)
MILLENNIUM PARK SUMMER PROGRAMMING:
In addition to the four nights described above (Gospel, Jazz, House & Blues), Millennium Park summer programming will also include 10 genre-defying concerts at the iconic Jay Pritzker Pavilion as part of the Millennium Park Summer Music Series (Mondays, August 2 – September 13 at 6–8:30 p.m., and Thursdays, September 2–16 at 6– 8:30 p.m. Details: MillenniumPark.org
Special music events throughout Millennium Park include a free, outdoor event presented by the Joan W. and Irving B. Harris Theater for Music and Dance (HarrisTheaterChicago.org): "INTERPLAY" curated with composer, trumpet player, and multi-instrumentalist Sam Trump on the Harris Theater Rooftop (August 22). Also... "Sonic Pavilion" (August and September) is a series of sound installations commissioned by Experimental Sound Studio for the overhead trellis loudspeaker array at the Jay Pritzker Pavilion.
This summer, DCASE and the Millennium Park Foundation are pleased to present two films in Millennium Park, on its state- of-the-art, 40-foot LED screen — including (during Chicago In Tune) "The Wiz" (1978, G) on Tuesday, August 24 at 6 p.m. Rained out when it was screened as part of the 2019 Summer Film Series, this American musical adventure fantasy is presented to celebrate the 2021 Year of Chicago Music.
Chicago City Markets (ChicagoCityMarkets.us.) presented by Humana include the historic Maxwell Street Market (MaxwellStreetMarket.us) on 1st and 3rd Sundays at 9 a.m. – 3 p.m. with a special Jazz Music Celebration featuring James Sanders & Conjunto on September 5 and a special Blues Music Celebration with Low-Reen & the Maxwell Street Market Blues Band on September 19.
DCASE programming is supported by the Chicago Transit Authority.
YEAR OF CHICAGO MUSIC + MUSIC IN THE KEY OF CHICAGO:
In partnership with Choose Chicago and marketing agency FCB, Chicago has unveiled its first ever music brand, "Music in the Key of Chicago." Leveraging this new brand positioning, Choose Chicago is launching a major regional and national marketing campaign. DCASE and the local music industry are developing a local awareness campaign that includes digital billboards, advertising on CTA trains and busses, advertising at O'Hare, radio, community and minority-owned media and more.
The Year of Chicago Music is co-chaired by Commissioner Mark Kelly alongside Margaret Murphy-Webb, Juan Díes, Juan Teague and Che "Rhymefest" Smith. The ambitious effort is led by a steering committee, an intergovernmental group and 12 working groups focused on venues and clubs, festivals and special events, youth and education, equity and diversity, marketing and more. Over 200 individuals have volunteered to serve on these working groups and committees, representing more than 150 music organizations, entrepreneurs and individual artists. DCASE has supported over 80 music organizations granting more than $1 million in general operating and project support — and provided over $500,000 in individual grants to 130 artists in 2020 and 2021. For updates, visit Chicago.gov/Music and YearofChicagoMusic.org and join the conversation on social media using #YearofChicagoMusic and #ChicagoInTune.
The 2020/2021 Year of Chicago Music follows the success of the City's 2017, 2018 and 2019 initiatives, which highlighted Chicago's public art, creative youth and its vibrant theatre scene. This year's mission is to place a spotlight on Chicago's music landscape — one of the most influential and dynamic musical sectors on the globe — highlighting its legacy, expanding its audience and strengthening the sector.