What's New on WDCB... with Paul Abella
September 19th, 2022
Bobby Broom – Keyed Up (Steele Records)
Bobby Broom is not just one of Chicago's great guitarists, he's also one of Jazz's great modern guitarists, and so, when a new Bobby Broom album comes out, it's a big deal. On his latest, Keyed Up, we get a program filled with songs written by pianists. And, to ensure its success, Broom has surrounded himself with a phenomenal band: Justin Dillard on keyboards, Dennis Carroll on bass, and Kobie Watkins is playing drums. From Bud Powell's "Hallucinations" to Chick Corea's "Humpty Dumpty," to James Williams "Soulful Bill," this is a collection of fantastic songs given wholly new life by Broom and Company.
---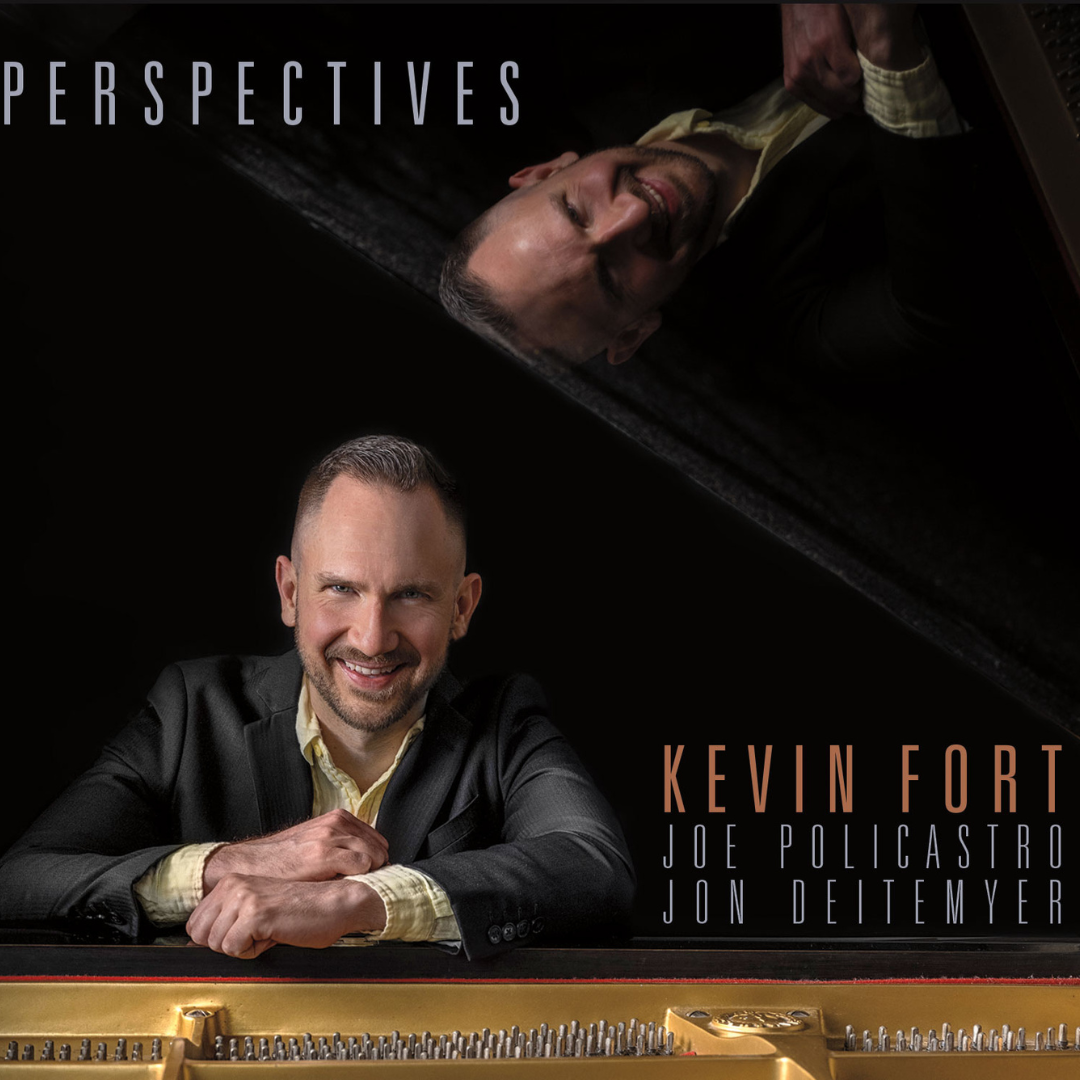 Kevin Fort – Perspectives (Jeru Jazz)
Pianist Kevin Fort is a busy guy, a sideman to many instrumentalists and vocalists in and around Chicago. On Perspectives, we get another all too rare glimpse at Kevin Fort the bandleader. And that's a good thing. We get a nice mix of Great American Songbook standards ("Stairway to the Stars," "Lullaby of the Leaves," "I Should Care"), a Jazz classic (Thelonious Monk's "Ask Me Now") and a bunch of Fort's originals, played by Fort, bassist Joe Policastro and drummer Jon Deitemyer.
---
Gustavo Cortinas – Kind Regards/Saludos Afectuosos (Desafio Candente)
Drummer Gustavo Cortinas has put together a new band with some young and fantastic musicians from here in Chicago. Meghan Stagl plays keys and sings, Emily Kuhn is the trumpeter, Erik Skov is the guitarist here, Katie Ernst lends her bass playing skills and that leaves Gustavo Cortinas to play the drums and write the tunes. Kind Regards is a really, really interesting album. My first impression is that it's a spiritual descendant of the 1974 Bossa Nova classic album Elis & Tom (by Elis Regina and Antonio Carlos Jobim). That album nails mellow, sultry melancholy in a way that I've never heard another album come close to. Until now. Make sure you pay extra attention when you hear this one come on the radio. You'll be glad you did.
---
Raíces Latin Jazz Quintet featuring vibraphonist Joe Sonnefeldt – Raíces (self-produced)
Chicago-based Raíces Latin Jazz Quintet featuring vibraphonist Joe Sonnefeldt has released its debut album Raíces. Originally formed by the amazing percussionist Ruben Alvarez, these days the band is in the hands of vibraphonist and composer Joe Sonnefeldt. Sonnefeldt takes this music seriously, and it shows. This is an all-original disc of authentic Latin Jazz, with a band of heavyweights, including Bobby Delgado, Joe Rendon and Jorge Leal on the percussion, Stuart Seale on keyboards and Eric Willman Ferrer Yard on bass. It's tasty.
---
Clark Sommers Lens – Intertwine (Outside In Music)
Bassist Clark Sommers has a new album out with his band the Clark Sommers Lens, called Intertwine. He's joined by Geof Bradfield and Chris Madsen on reeds, Matt Gold on guitar and Dana Hall on the drums. These five fine musicians cover a lot of ground on Intertwine. "Second Guess" is a nice swinger, and "Ancient Voice" is a gorgeous ballad. Those are just two of the highlights, of which there are many.