What's New on WDCB... with Paul Abella
June 28th, 2021
George Cables – Too Close For Comfort (High Note)
Pianist George Cables recently released a new trio album, with Essiet Essiet (bass) and Victor Lewis (drums), and it's called Too Close For Comfort. Cables' picks for the album include a handful of original songs, a pair from the pen of Bobby Hutcherson and a couple of standards. All in all, it's a great and swinging listen!
---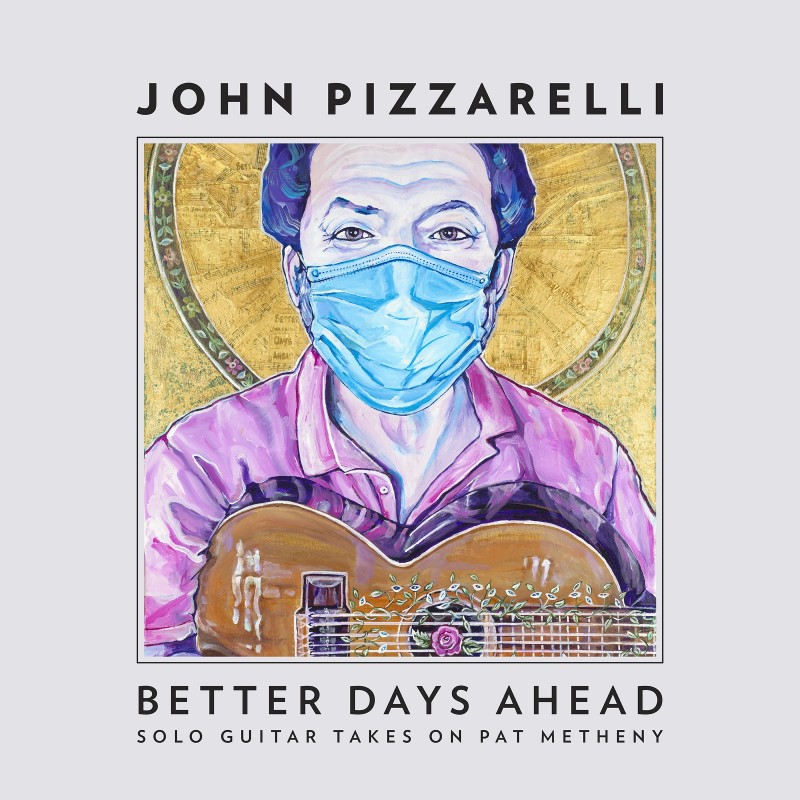 John Pizzarelli – Better Days Ahead: Solo Guitar Takes on Pat Metheny (Sh-K-Boom)

So, John Pizzarelli might have just put out one of the most interesting albums recorded during quarantine. Pizzarelli is a phenomenal guitarist, even as he's put the spotlight clearly on his voice over the course of the past 20 years. With Better Days Ahead, Pizzarelli shows just how delightful and dexterous of a guitarist he really is. He recasts 13 of Pat Metheny's compositions (some of them with Metheny's originals charts) as solo guitar compositions, and they work. "September Fifteenth" and "James" were fairly obvious choices, given the sparsity of their original arrangements, but hearing "Last Train Home" or "Farmer's Trust" in this stark setting is revelatory.
---
Jennifer Wharton – Not a Novelty (Sunnyside)
Here's an idea for a band: A septet, sometimes an octet, with four trombones on the front line, a standard keys/bass/drums rhythm section, and sometimes, a percussionist. That's the group that Jennifer Wharton put together for her new album, Not a Novelty. With four trombones, the band sounds bigger than it is, and sure enough, "Blue Salt" and "Little Cupcake" (for just two examples) sound like a big band without the high note trumpets. On "Bongasmo" and "La Otra Mano," she's joined by Samuel Torres to help give those songs a bit of the Spanish Tinge. It's a pretty cool and somewhat unusual recording that I think you're going to like a lot!