WDCB Jazz Thursdays
Jose Valdes/John Moran Duo
Event Information
Date:
Thu, Dec 5
from 7 to 10 p.m.
(please note: all times are CST)
Price:
Free!
* Contact the venue listed below for ticketing information.

Venue Info:
Adelle's
535 W. Liberty Drive
Wheaton, IL 60187 (click map for more details)
(630) 784-8015

Event Description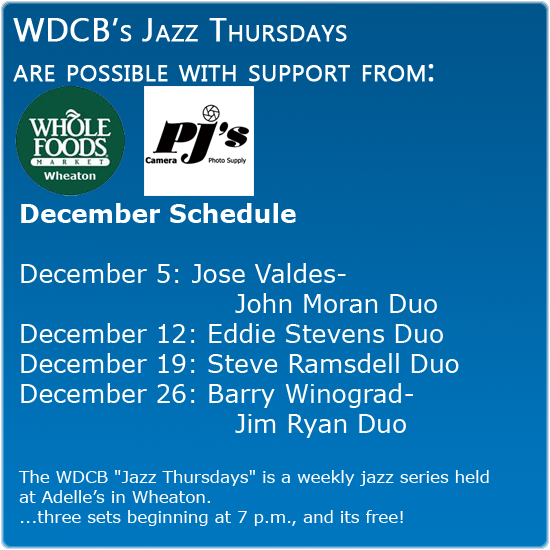 Share this event on Social Media!